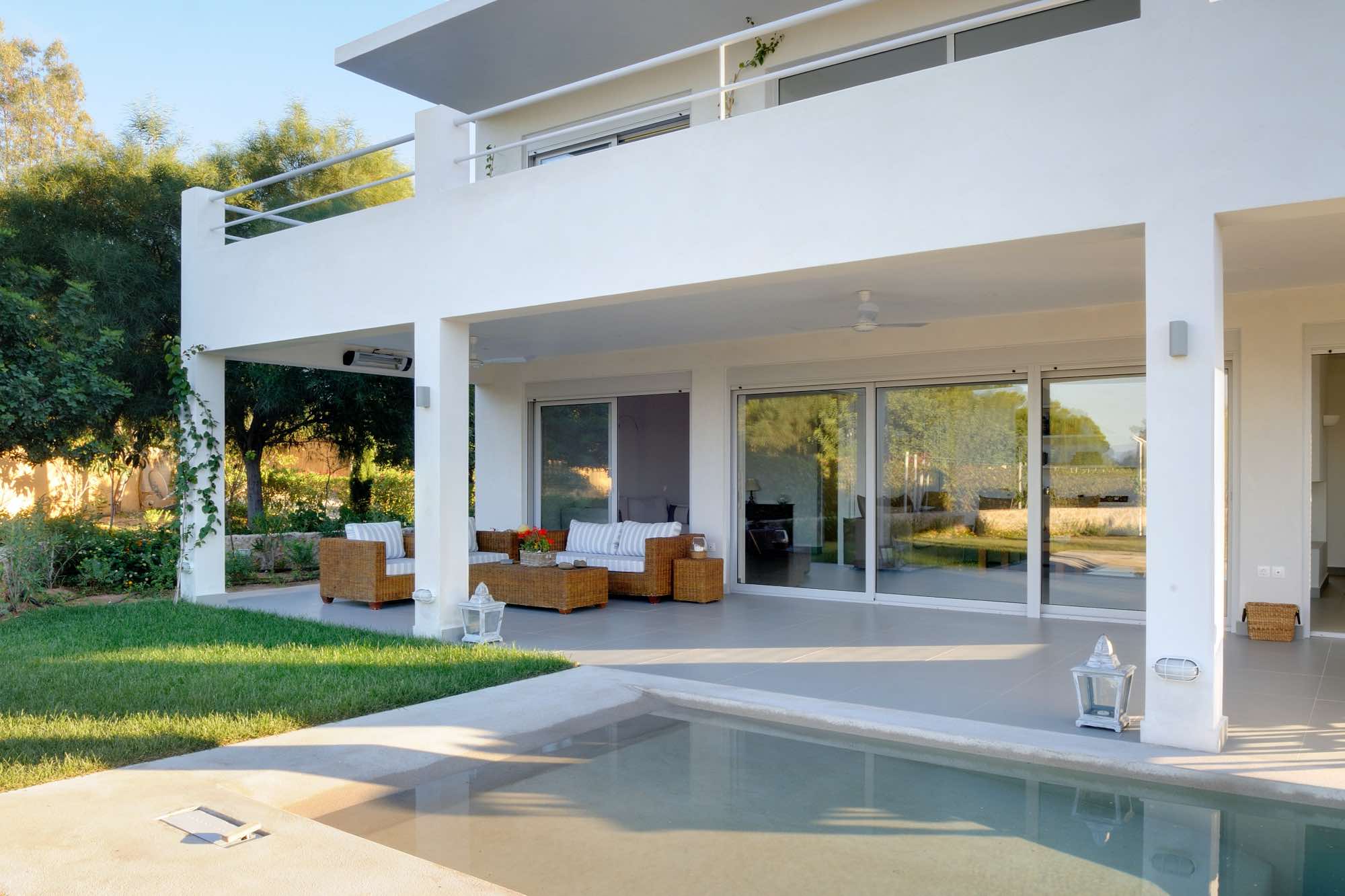 To Speak with Us, call:
+30 210 72 33 772
Bedrooms: 2
Bathrooms:3
Guests: 6
Villa Brenda is nestled in a secluded position of Porto Heli area, right in the middle of a hill, surrounded by lush vegetation and the peaceful scenery of the landscape. The architecture style of the property blends lovely the high-quality architecture with traditional minimalism, offering to our guests the necessity of luxury combined with fine comfort.
This beautiful property consists of a spacious main house presented on two levels, while entering the first level the ultimate bright living room is presented featuring cozy furnishing and elegant lines in all decoration details. At the same level a fully equipped kitchen will fulfill your needs among your stay.
At the second level the bedrooms of the villa are elegantly presented featuring fine fabrics and decoration.
A relaxing aesthetic characterizes the whole property indoors and outdoors due to the harmony of the location and the cozy areas of Villa Brenda. Modern commodities, minimal materials and lines blend in such an elegant way.
It's a secret heaven for those who love being in the nature without losing the luxurious lifestyle.
For more information please visit our BS Services section.
Please fill in the form with your details to connect with a Villa Specialist