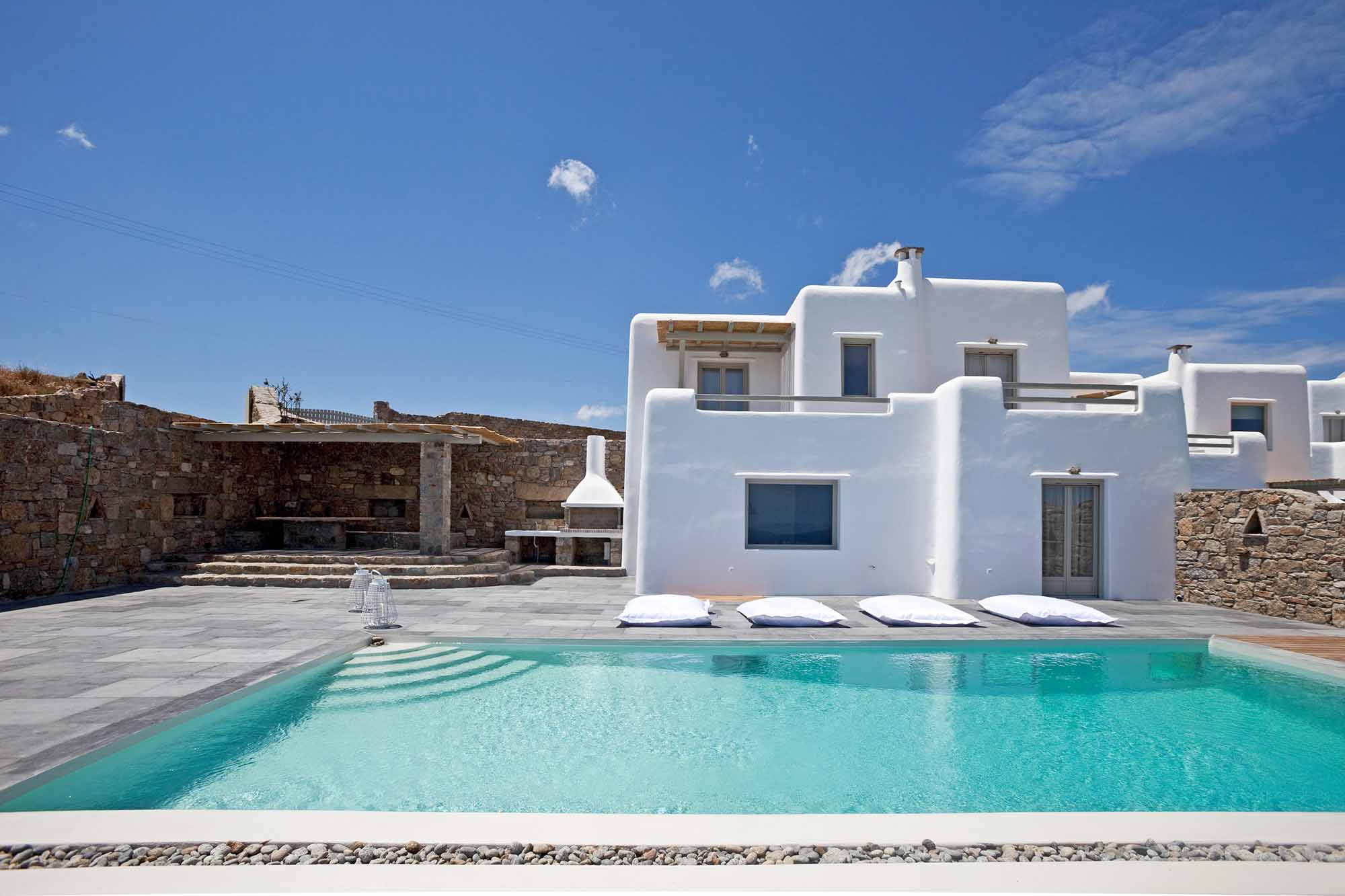 To Speak with Us, call:
+30 210 72 33 772
Bedrooms: 4
Bathrooms:3
Guests: 8
Villa Infinity is cited at a hilltop looking at Kalafatis beach and celebrates the Mykonian Architecture of white elements in all their expressions both indoors and outdoors. The design is minimal chic while the furniture and the choice of colors celebrate the island's lifestyle and aura. The villa unfolds in one volume around the pool whereas a dining area and lounge areas offer various corners to relax and enjoy Mykonos.
The interior plays with the white elements and the wooden furniture creating a magazine style décor of a spacious open space living and dining space. The bedrooms are located in the upper and lower level, while a unique feature is the lower bedrooms windows into the pool creating a Zen feeling throughout the day. 
This luxury villa is a suggestion for rent by a group of friends or a family looking to taste the Mykonos Lifestyle but still enjoying the beaches, the sports and the more bohemian side of the island..
Villa Infinity is adjacent to Villa Eternity and Villa Vista.
Please fill in the form with your details to connect with a Villa Specialist