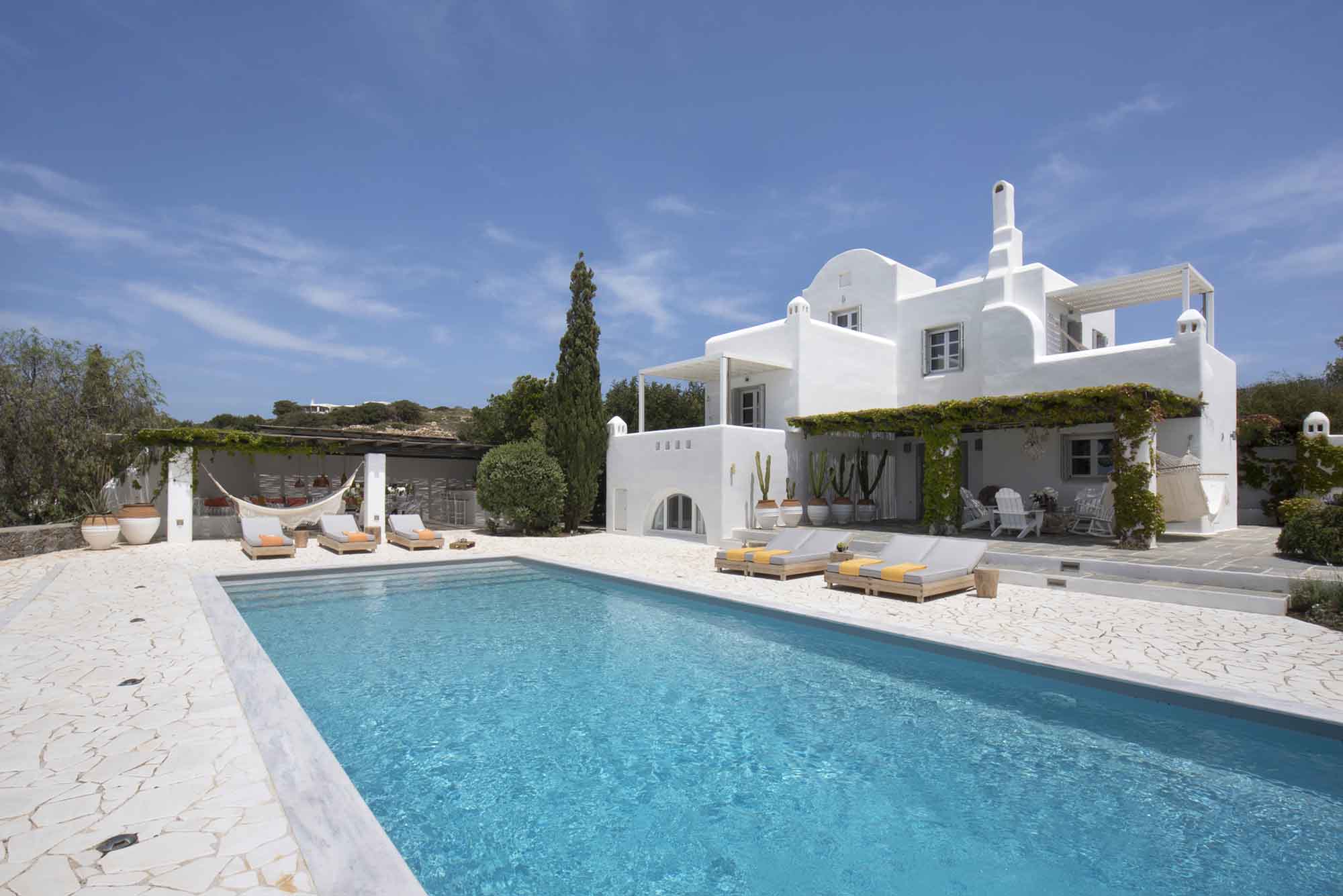 To Speak with Us, call:
+30 210 72 33 772
Bedrooms: 6
Bathrooms:6
Guests: 10
Welcome to Villa Marion, a captivating family retreat in Naxos that offers an exquisite blend of elegance and tranquility. With six beautifully designed bedrooms and an equal number of bathrooms, this villa is an ideal sanctuary for up to ten guests.
Nestled amidst three acres of lush gardens, Villa Marion boasts stunning sea views framed by graceful cypresses, creating an enchanting ambiance. The villa's airy and open layout, combined with its charm, provides an unforgettable experience.
Step into a world of light Cycladic design seamlessly integrated with spacious interiors, epitomizing style and comfort. The living spaces are thoughtfully furnished and decorated, making you feel right at home.
The bedrooms, adorned in serene white and natural hues, offer both privacy and a sense of relaxation. Villa Marion is a perfect fusion of respecting local traditions while adding a modern touch that engages the senses.
Discover the beauty of Naxos from the comforts of Villa Marion—a haven where luxury meets tradition, promising an unforgettable stay.
For more information please visit our BS Services section.
Please fill in the form with your details to connect with a Villa Specialist