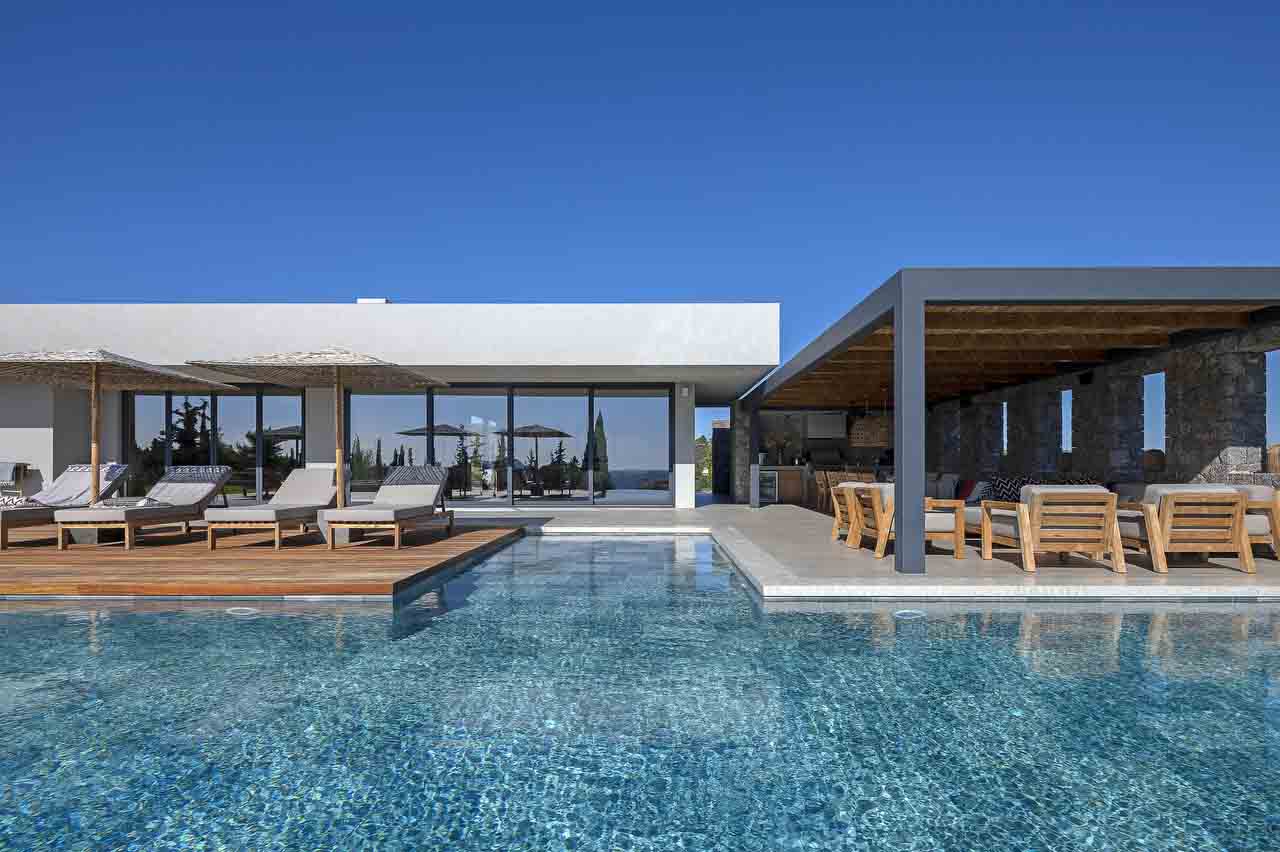 To Speak with Us, call:
+30 210 72 33 772
Bedrooms: 6
Bathrooms:6
Guests: 12
Villa Rivage is overlooking the Porto Heli bay, just opposite the Island of Dokos, welcoming guests in an ultra-elegant space filled with modern yet comfortable furniture, and handpicked artifacts. The property is recently constructed therefore offers all modern amenities and features, ensuring guests a unique summer escape.
The interior design is minimal and modern playfully enhancing the surrounding natural colors by offering a grey and beige shaded interior canvas with large window openings. The opening extends the interior to the exterior offering a truly summer essence of lifestyle. The lounge and dining areas epitomize the modern chic lifestyle of less is more, while the materials and fabrics blend to worm up the ambiance across all the spaces.
The outdoor area offers fabulous uninterrupted sea views while the shaded lounge and dining areas stand out for their design, serenity, and comfort.
Villa Rivage is a great new and modern property in the aristocratic Athens Riviera, ideal for families and a group of friends.
For more information please visit our BS Services section.
Please fill in the form with your details to connect with a Villa Specialist